Girls Flamenco Skirt High Waist 8 Godet Dance wear
Girls Flamenco Skirt
Flamenco Skirts High Waist 8 Godet - Ref:1151931-N
Flamenco skirt for girls, with 8 godet and high waist, they are ideal for dance and specially for flamenco. Its a new design more comfortable and his 8 godets make it more floaty and flounce skirt, its included in the new trendy flamenco season. This new skirt it has a double high-waist tightly-fitted to the hips but also you can wear it as a normal waist too, as you prefer. Made in Spain with premium-quality silk stitch. We have a wide range of models and colours available black, red, moutarde... Ideal skirt either for beginner or advanced flamenco dancers.

We recommend you to check our size table and choose a size 6 for a 4 years old girl
Contact us for other skirt combination or special prices for groups: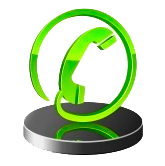 +34 952 000 412
+34 697 586 903
Add this item to Your Cart and get your Black Friday discount
Girls Flamenco Skirt
Flamenco Skirts High Waist 8 Godet - Ref:1151931-N
Flamenco skirt for girls, with 8 godet and high waist, they are ideal for dance and specially for flamenco. Its a new design more comfortable and his 8 godets make it more floaty and flounce skirt, its included in the new trendy flamenco season. This new skirt it has a double high-waist tightly-fitted to the hips but also you can wear it as a normal waist too, as you prefer. Made in Spain with premium-quality silk stitch. We have a wide range of models and colours available black, red, mustard... Ideal skirt either for beginner or advanced flamenco dancers.
We recommend you to check our size table and choose a size 6 for a 4 years old girl
In this section you will find a wide range of flamenco skirt for girls with special prices which you can combine with our broad range such body maillots for dancing, flamenco shoes or any kind of flamenco dance clothes. Its main fabrics are polyester or silk stitch which make these skirts very light and comfortable for dancing. These flamenco dancing clothes are specially designed for amateur or semi-professional and professional dancers to wear them in flamenco dancing schools or in Flamenco show. These girls flamenco skirts are totally made in Spain with high quality materials. Choose among all these types of flamenco skirts and select your size.

As flamenco wear company our goal is to offer customers quality and price in spanish dresses dance, shoes and all kinds of Spanish accessories. In our flamenco online shop, we offer a selection of products also available in our stores located in Malaga and Granada. If you cannot find what you want, send email requests or suggestions and we will try to improve our Spanish and flamenco dresses.
30 other products in the same category: