Flamenco skirt Flower prints flamenco 2019
Flamenco Skirt - Modelle Roble
This a nice Flamenco Skirt included in the new flamenco season 2019, is a unique model sold exclusively at El Rocio. This is a cute flamenco skirt", nice flowers prints in several colours, it has high waist and low-rise with a bell design skirt and full of small mix ruffles with different fabrics, they are ideal for any event, romerias or fair. Check your size in our size chart below.
These skirts are no longer available with that prints, you can make your order in many color or prints available (please do not hesitate to contact us to see them all). This dresses are available by phone request
Contact us to make your order: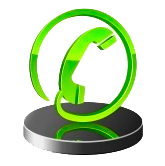 +34 952 000 412
+34 697 586 903
Flamenco Skirt
This a nice Flamenco Skirt included in the new flamenco season 2019, is a unique model sold exclusively at El Rocio. This is a cute flamenco skirt", nice flowers prints in several colours, it has high waist and low-rise with a bell design skirt and full of small mix ruffles with different fabrics, they are ideal for any event, romerias or fair and only available in the colour shown. Check your size in our size chart below.
El Rocio offers Flamenco Costumes for women manufactures its own designs in many colours and fabric styles and they are limited editions, only available in our online website.
On El Rocio online Flamenco shop you will find the newest and lastest flamenco dresses trends 2019. We will be on and we won't miss any famous flamenco fashion show to offers you the best and actual Flamenco dresses and flamenco skirts. We manufactures our own designs and fabric styles on limited editions, made in Spain and only available in this website. Our new Flamenco and Spanish dresses are designed by El Rocio and manufactured in Spain for our stores in Málaga and Granada and also to buy it online. This year we have a large selection with incredible value, made for Andalusia fiestas and popular worldwide.
Note: Accessories like shawls or flowers shown in the picture are not included in the purchase price. Complete your Spanish look with our Flamenco complements with our flamenco shoes, flowers...
30 other products in the same category: