Lace Flamenco Skirt
Lace Flamenco Skirt
Flamenco dance skirt - Ref: 1152367
Lace Flamenco skirt for dance with two side low godets and one back high godet which has six lace ruffles. This flamenco skirt is slim-fitted until half-leg.These skirts are available in black colour and at the back side they have several small ruffles in white. This skirt is specially designed for semi-professional flamenco dancers This skirt is made of silk stitch. These skirts of flamenco dancers are perfectly slim-fitted until the knee to stylize the woman's waist
Contact us for other skirt combination or special prices for groups: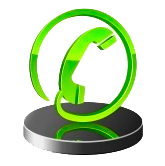 +34 952 000 412
+34 697 586 903
More info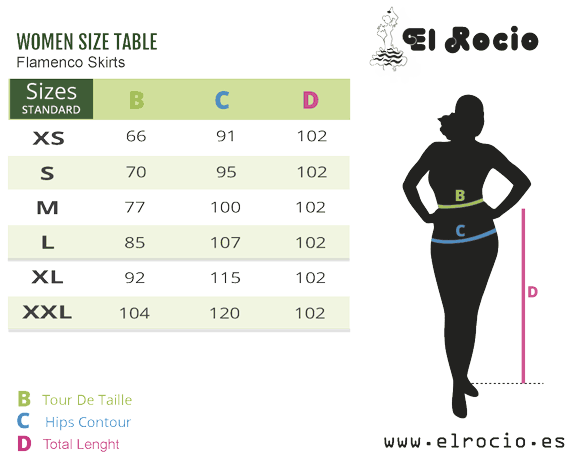 Lace Flamenco Skirt
Flamenco dance skirt - Ref: 1152367
Lace Flamenco skirt for dance with two side low godets and one back high godet which has six lace ruffles. This flamenco skirt is slim-fitted until half-leg.These skirts are available in black colour and at the back side they have several small ruffles in white. This skirt is specially designed for semi-professional flamenco dancers This skirt is made of silk stitch. These skirts of flamenco dancers are perfectly slim-fitted until the knee to stylize the woman's waist. The design of this skirt is trendy, fashionable, very elegant and stylish for dancing flamenco. Flamenco skirt specially designed for flamenco woman dancers. You can wear it for practicing or for flamenco shows. This skirt is ideal to combine with one of our beautiful body tight. All our high-quality products are made in Spain.

In this section you will find a wide range of flamenco skirts and flamenco dancing clothes for women, with special offers which you can combine with our broad range such body maillots, flamenco shoes flamenco skirts for women, Castanets , flamenco outfits and flamenco salsa dancing dresses. Its main fabrics are polyester or silk stitch which make these skirts very light and comfortable for dancing. These clothes for flamenco dancing are specially designed for semi-professional and professional dancers to wear them in flamenco dancing schools or in Flamenco show. These flamenco skirts are totally made in Spain with high quality materials. Choose among all these types of flamenco skirts and select your size.

As flamenco wear company our goal is to offer customers quality and price in spanish dresses dance, shoes and all kinds of Spanish accessories. In our flamenco fashion shop online, we offer a selection of products also available in our stores located in Malaga and Granada. If you cannot find what you want, send email requests or suggestions and we will try to improve our Spanish and flamenco dresses.
30 other products in the same category: