Flamenco dress 2021, model marbella Watter green colour - El rocio
Flamenco Dress
Size 34 (XS) - Ref:20193402
A new and nice Woman's flamenco dress included in the new flamenco trendy season. Its a wonderful spanish dress for woman model marbella in watter green colour. This spanish flamenco dress has elbow plumeti sleeves with two ruffles, on the skirt you will find five ruffles, large and one smaller that plays with the design and a lateral rise. It has a V neckline on the front and on the back. This dress is available in the size and colour shown on the picture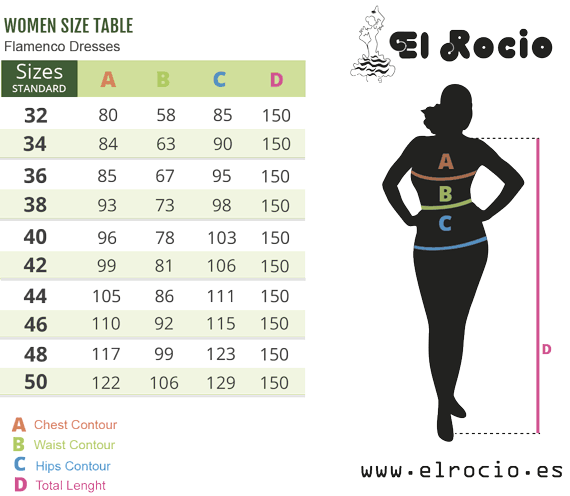 Flamenco Dress
Size 34 (XS) - Ref:20193402
A new and nice Woman's flamenco dress included in the new flamenco trendy season. Its a wonderful spanish dress for woman model marbella in watter green colour. This spanish flamenco dress has elbow plumeti sleeves with two ruffles, on the skirt you will find five ruffles, large and one smaller that plays with the design and a lateral rise. It has a V neckline on the front and on the back. This dress is available in the size and colour shown on the picture.
On El Rocio online Flamenco shop you will find the newest and lastest flamenco dresses trends . We will be on and we won't miss any famous flamenco fashion show to offers you the best and actual Spanish Flamenco dress. We manufactures our own designs and fabric styles on limited editions, made in Spain and only available in this website. Our new Flamenco and Spanish dresses are designed by El Rocio and manufactured in Spain for our stores in Málaga and Granada and also to buy it online. This year we have a large Flamenco dress selection with incredible value, made for Andalusia fiestas and popular worldwide.
Note: Accessories like shawls or flowers shown in the picture are not included in the purchase price. Complete your Spanish look with our Flamenco accessories with our flamenco shoes, earrings,flowers, flamenco shawls....
30 other products in the same category: